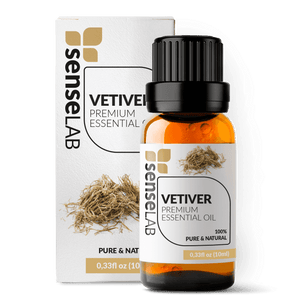 Excelent fragrance
I love the fragrance, the consistency and the squeezy drop dispense. Great oil for any use. I add a couple drops to my hand cream container a diffuser to steam my face, etc.
Buy this oil
I was looking for a stress reliever, read about Vetiver oil and gave it a try. The product works very easy to dispense with an eye dropper. When I will buy more before I run out. Love the deep woody smell very smoothing.
Sleep aide and a lot more
I got this oil to aide in sleep. It really works well. Massage on the bottom of my feet and a drop for both temples. Now I sleep 6 or 7 hours straight. Its wonderful.
Great value and product
Excellent product and service. Highly recommend this. Love this brand of oils!
Smells so good
Man this smells soo good. Many beneficial values. Shouldve bought 2