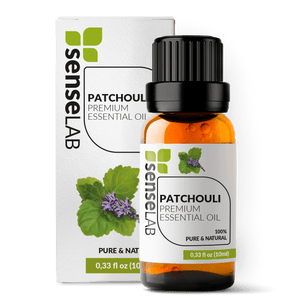 Excellent quality
Glorious! I have said it and I hold this brand of essential oils is liquid gold. Its quality is 100% natural. Its fragrance is lasting. I make soaps and patchouli oil is used to highlight different combinations but my problem is not all those that say patchouli are of a pleasant aroma. With this in the perfect nail. I recommend it.
Patchouli scent is exactly as it should be. Excellent!!
This SenseLab Patchouli oil has quite a strong scent to it and it is a very familiar scent to me. Patchouli is one of those old school scents we had around in the 70s (along with Passion fruit and strawberry). I prefer this brand as it is not quite as overpowering as some other brands I have tried. The oil is obviously pure and it works great in the diffuser, bath bombs, and soap. The cost is prohibitive from a business standpoint for soap making but I will use it in bath bombs and enjoy it in my diffuser necklace for sure. A+ product.
Good quality and great for diffusing
Very potent essential oil. Its TRUE to how it should smell and isnt diluted with other carrier oils compromising the purity. Its sealed nice and tight so no leaking in shipping occurs and opens with ease. Pleased with this purchase!
Perfect patchouli scent.. Not moldy.
I have to say, this is the best patchouli scent I have found in liquid form. All of the others I have smelled have a moldy odor scent to them. I dont know why. This one has the good old fashioned scent. Im going to use it with my reed defuser. I only wish the bottle was a
Would buy again
Ive never used a Patchouli essential oil before, but Im glad I bought this. Smells nice. Good packaging.