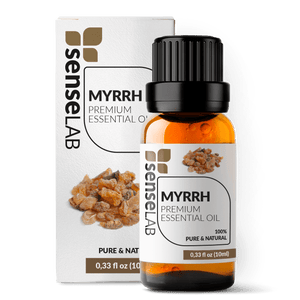 Great for face serums
I bought this for my face and I can say after 2 weeks using it my face is brighter and has a better overall appearance. I put 3-4 drops in my lotion in the mornings and take a minute or so to massage it into my face. The scent: Its Myrrh. All I would say is if youre face doesnt smell like a museum when you are done, you arent doing it right!
Great product for tag removal!
This smells AMAZING. I love the smell of myrrh and this oil is so rich and thick (except the first couple of drops to take a few minutes to come out), it smells very good. I used this oil in a homemade balm recipe and it was perfect for what I needed. I would buy this again.
Purity
Pure effective natural product. Happy to buy from them again. New to essential oils looked for quality-purity.
You keep it available.
Fast shipping, freat product, exactly as advertised.