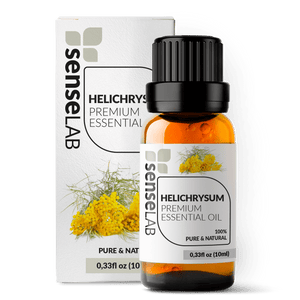 Heavenly!
This smells wonderful! I wanted a larger bottle and found another brand, but had to return! It was terrible, Will stay with SenseLab brand. This Helichrysum has a sweet smell with an undertone of something I cant put my finger on. It is heavenly!!
Wonderful essential oils
I was able to smell the scent after I diffused it. Its very nice smells like Chrysanthemums and remins me of the crysanthemum flower tea smell also. I havent quite used it for pain relief, more for aromatherapy and I am fully satisfied with the purchase!
Great relaxing aroma
Love it already it has a great scent! Not overpowering just perfect for my taste.
Authentic oil
A great healing essential oil.