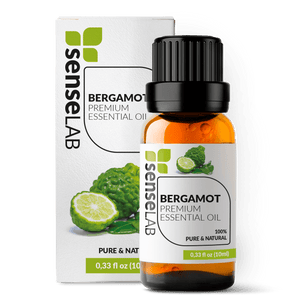 Amazing
I love this line of essential oils, they are 100% organic and the quality in durability and aroma is noticeable, I have 2 bergamot essential oils from other brands and compare them with this one and if you can tell the difference. Now to meditate big with these rich oils and they are also super efficient to make natural soaps.
Excellent quality and scent.
We are very happy with this essential oil. Like the others we have tried from this company, this one smells wonderful and does not require a lot to get the job done. 5 stars! Very happy!
Great scent!
This essential oil smells really good, the room smells like fresh citrus fruits have just been cut. It makes the room smell really fresh. We normally use this in the kitchen for a nice fresh scent, we add about five drops in the diffuser and it lasts the entire day. Great product and great price.
I like that they include recipes for making your own blends
Bergamot is a citrus smell. It is obtained from bergamot orange peels. To me, it is refreshing and lifts your mood. I like that the seller included information on the selling page for making your own blends. These you can mix with a carrier oil (like coconut oil) and put in a roll on. Or, you can add them to your diffuser with water, unless you have a diffuser that doesnt require water.
Good quality
This is a good quality. 100% steam extracted essential oil. If you are in the market for essential oils, check this out. It is just as good at the oils that sell from those MLM lines for 2 or 3 times more.